Most people know you often have to get creative to solve problems, and while these men have definitely gotten the creative part down, they've left the logic bit out. These men folk performing daring acts of work are pretty hilarious. They also go to show that there's no accounting for stupidity.
Walking the plank!
If health and safety show up, he might end up fired!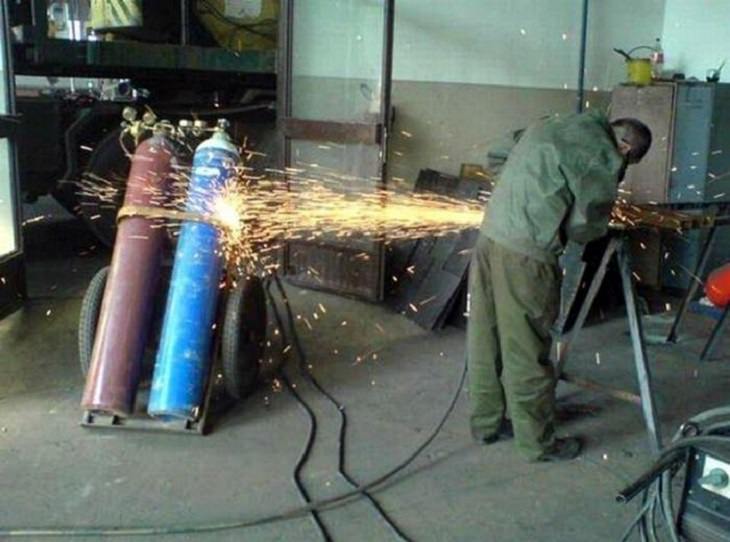 Well, that's one way to trim the hedge...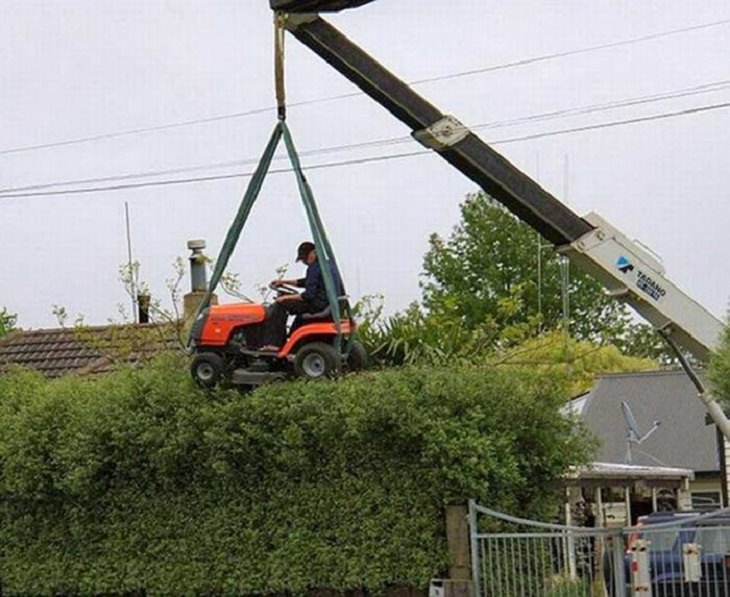 I ain't 'fraid of no heights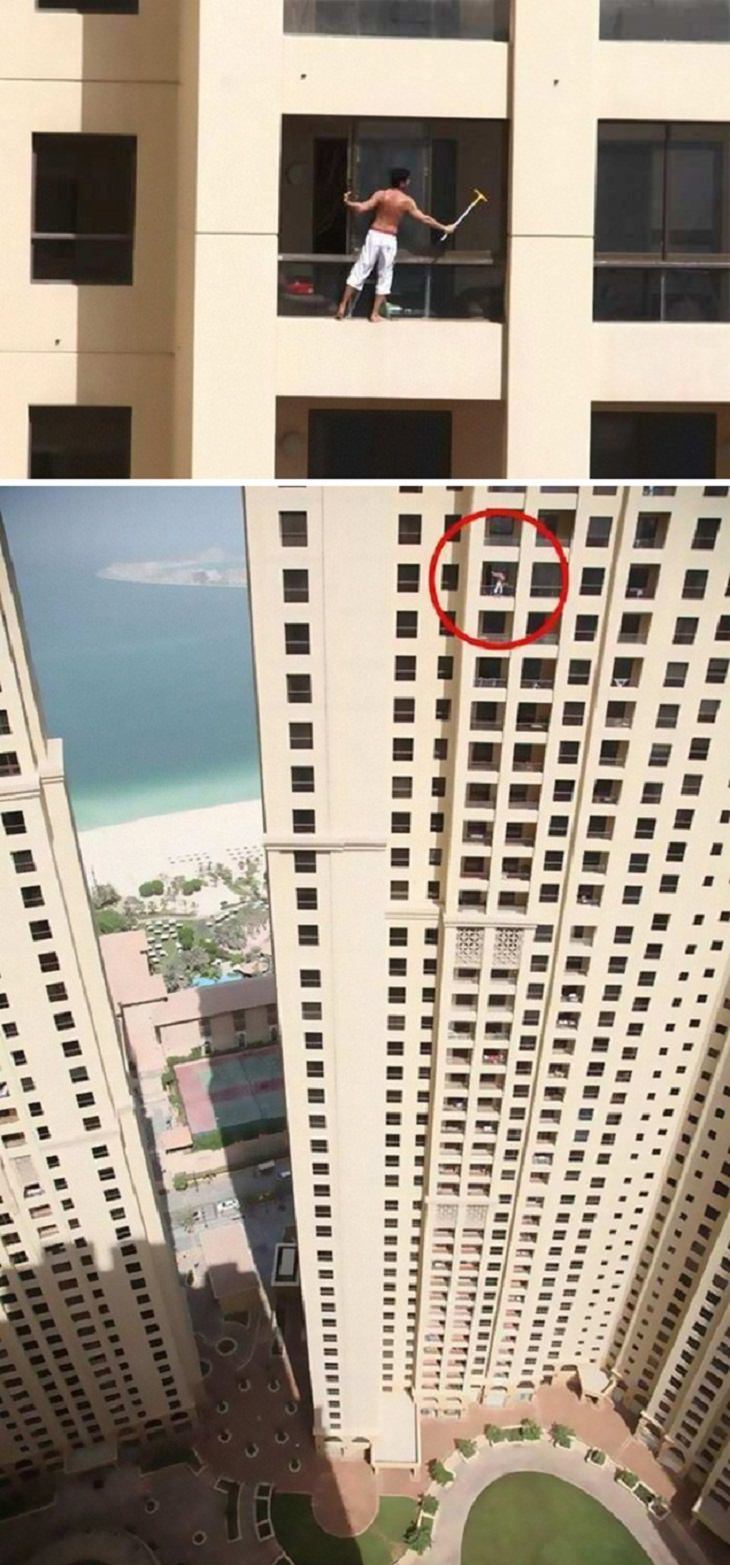 This sounded like a great idea when you first mentioned it...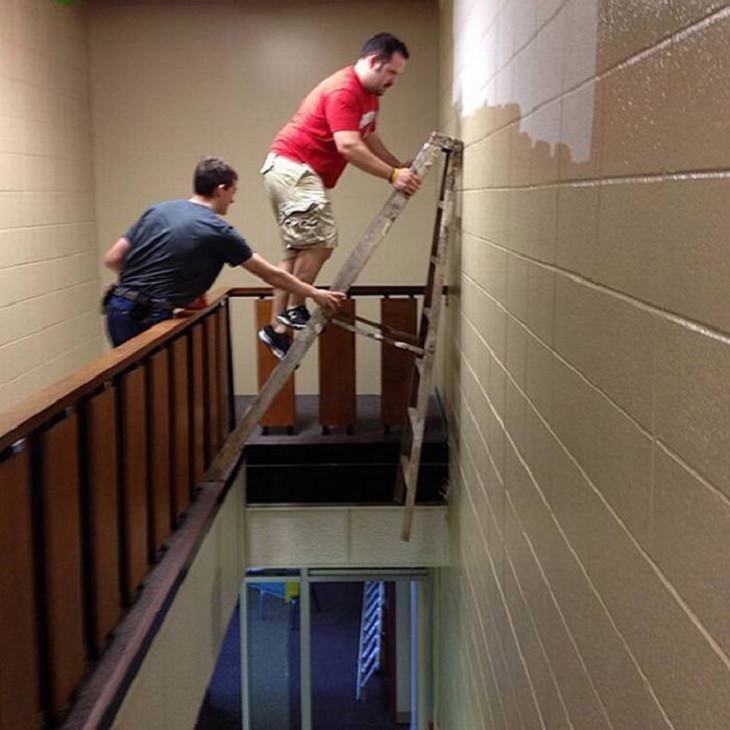 These guys are definitely not bright sparks...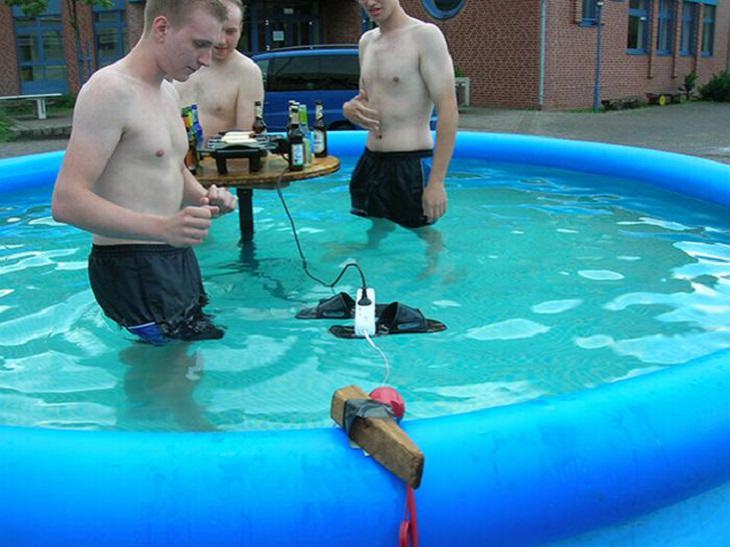 I'm sure I wasn't that drunk last night...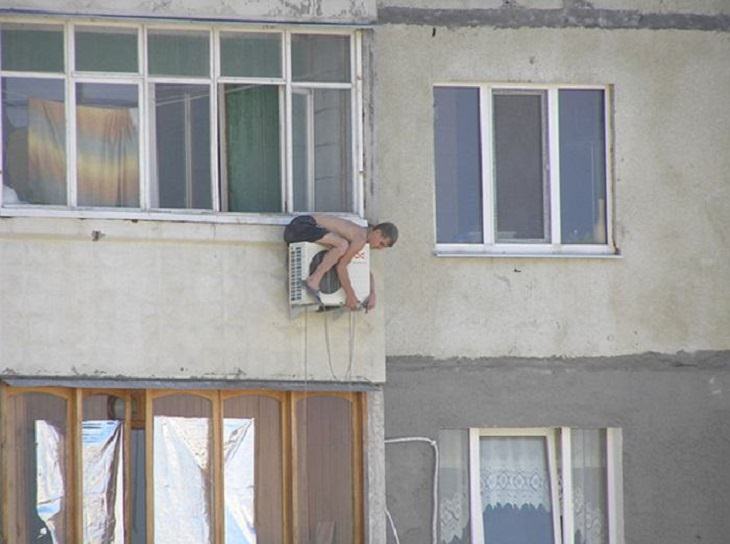 Rather him than me!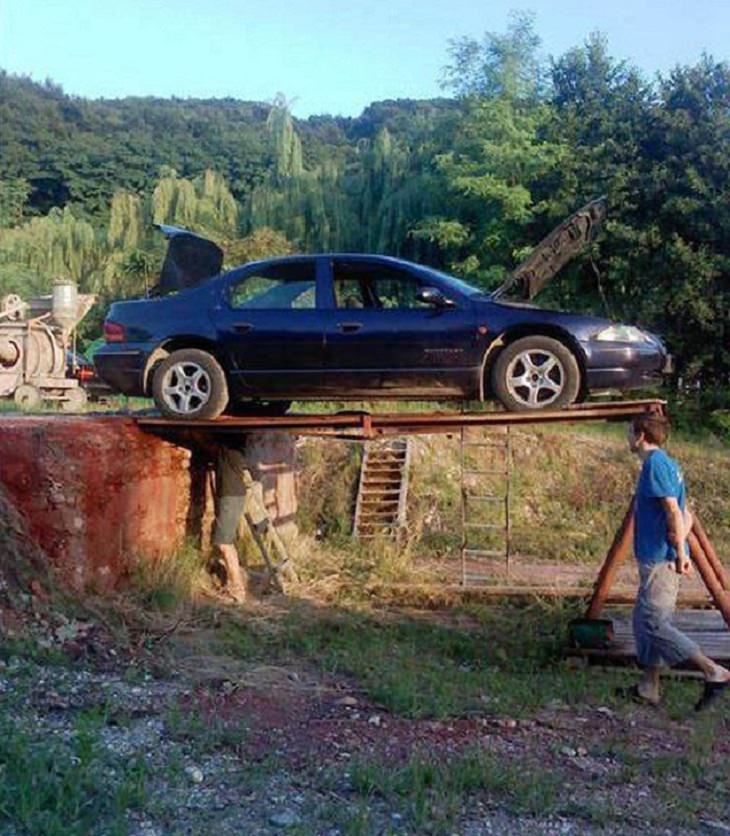 A balancing act a trapeze artist would be proud of!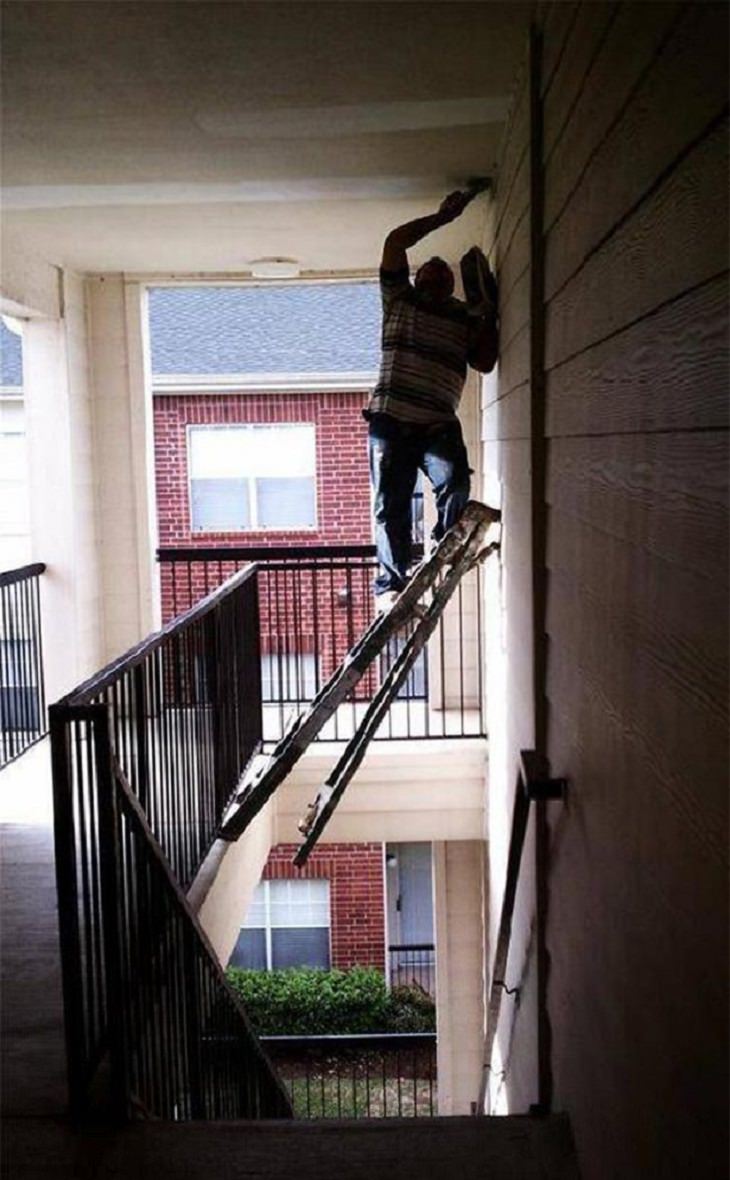 Your wife has gone, you can come out now...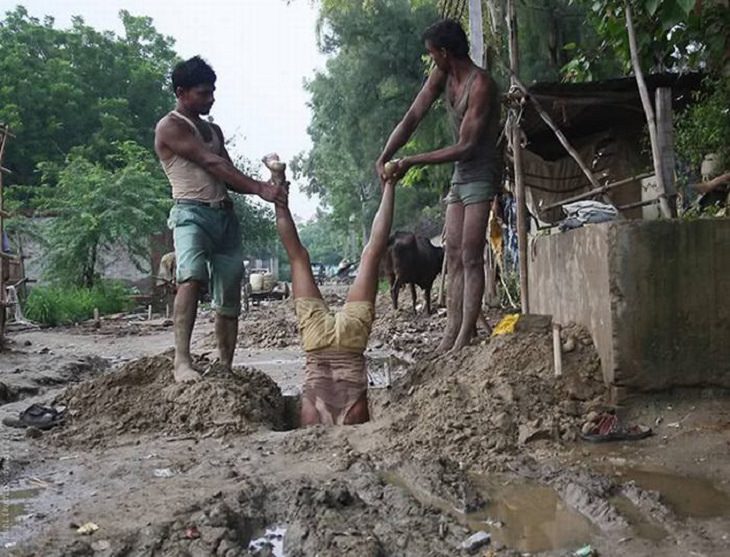 Chim, chimney, chim, chimney, chim, chim, cher-ee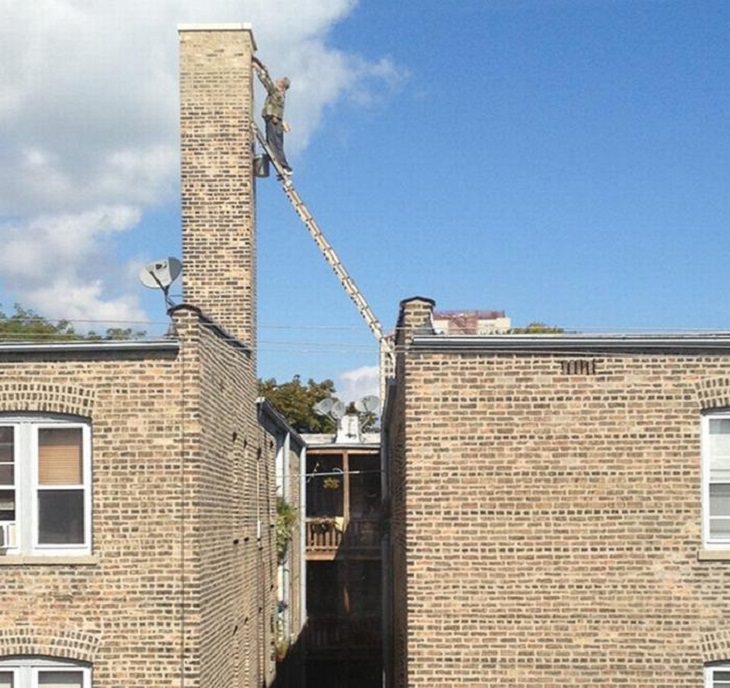 I hope you're not as heavy as you look, mate...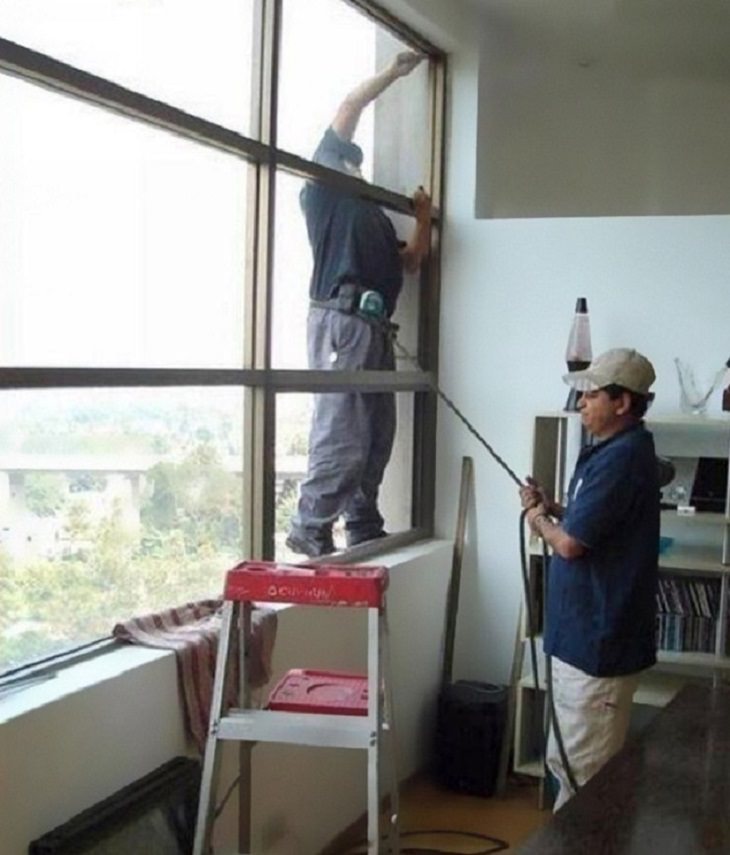 It's such a wonderful view up here!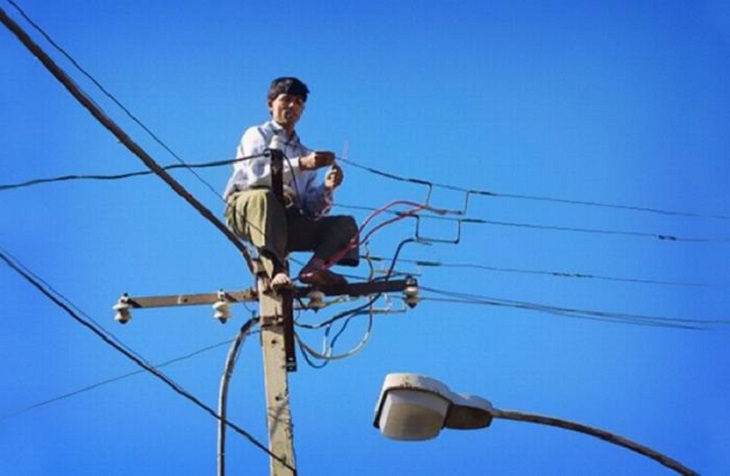 Some people just want to watch the world burn...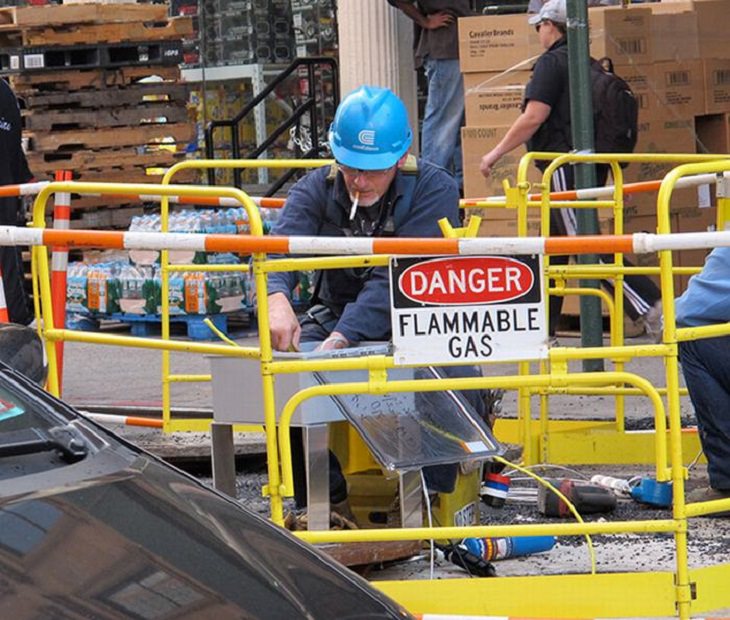 Water great idea...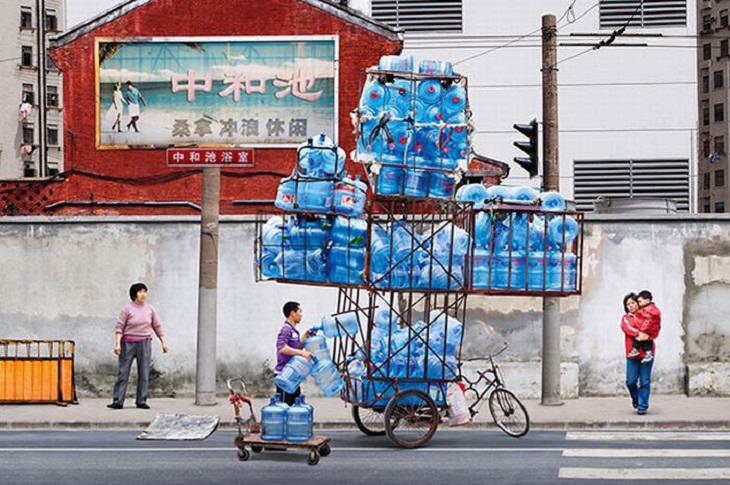 Well that's a unique way to dry your feet!